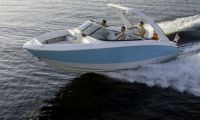 Regal LS4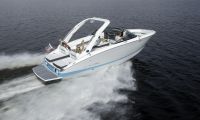 Regal LS6
Prices without taxes.
General characteristics
Recommended engine
VOLVO V8-300 FWC DP Catalyst (300 CV/HP)
Presentation
The new generation of Regal bowriders rely on a mastery of interior spacing and ride fluidity. On this 2500, passengers don't just come along for the ride, they become one with it. Regal makes from space a priority. Bigger is always better.

Send by Email