A boat designed for people who do not want to renounce anything related to the sea.
Positano 38 Cabin
The combination of large internal and external spaces for exceptional navigation.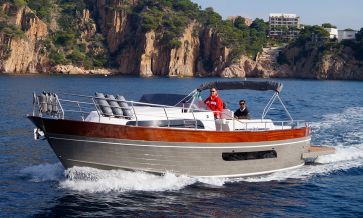 Positano 38 Open
Classic outside, modern inside. With a total length of 11.70 m and a beam of 3.85, the Positano 38 Open becomes the largest and most innovative sorrentine gozzo of all the times.


Financing information:

Fill the form and we will contact you as soon as possible