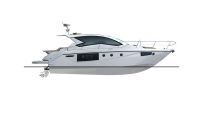 Cranchi M 44 HT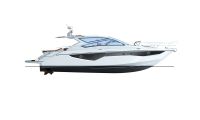 Cranchi 60 ST
Cranchi E 52 S Evoluzione
Prices without taxes.
Cranchi E 52 S Evoluzione
General characteristics
Recommended engine
VOLVO 2 x D8-600 IPS 800 (2 x 600 CV)
Presentation
The shipyard Cranchi has launched to the market the new 52 feet model with hard top. This model is also equipped with 3 wide cabins, 2 complete bathrooms, bright and confortable lounge, big cockpit, sundeck and a modern hard top, and also the possibility to install a stern crew cabin. On board the design reigns. And when there is a boat with these qualities, the desire to stay in the sea increases with every journey.