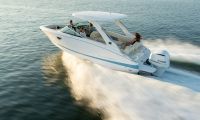 Regal LX6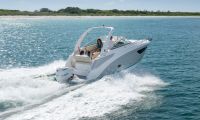 Regal 26 XO
Prices without taxes.
General characteristics
Recommended engine
Yamaha 4.2L F300XCA (300 CV/HP)
Presentation
The 26OBX is prepped and packed for any excursion. Enjoy the combination of luxury and versatility that allows you to relax when cruising while still granting you easy beach access at your favorite destination, making it the perfect ride for any adventure.